The growing popularity in the UK of the American import of 'Black Friday' promotions on the last Friday of November each year has given retailers an unexpected significant early boost to Christmas sales this year.
And many retailers started their special promotions even earlier. Because retailers' December sales account for over ten per cent of their overall annual sales figures so anything that gives them an early boost is a plus.
This means that retailers are optimistic at the start of December as they gear up for the busiest time of their calendar, leading up to Christmas and the New Year.
And the Confederation of British Industry confirm that their members are reporting strong sales volumes with better than forecast figures.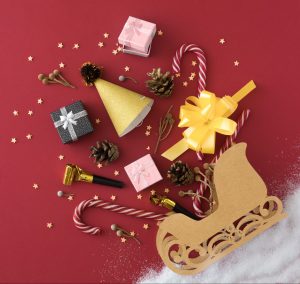 And that they are going into the Christmas period with a firm basis. Just under half of them reported expectations of sales volumes to increase for the full calendar year ending in December. With only just under a quarter expecting sales volumes to fall.
And that's good for the whole economy and everyone in it because consumer spending accounts for some two thirds of all UK spending and therefore national output.
Interestingly the growth in online sales has fallen to its slowest rate, twenty-five per cent, since the summer when it was at a growth rate of forty-nine per cent. The experts don't seem to be able to agree on the reason why this is the case. Some point to uncertainties around Brexit. Some highlight that consumers don't want to spend more each month than they earn, called 'dissaving' by economists.
This many retail experts believe is the optimism that's needed to support growth in both investment and jobs in this sector of the economy. The total number of jobs was driven by the fastest increase in the number of part-time jobs over the last five years. And this compensated for the continuing fall in full time employment.
What's in store for 2020 for retailers? Pardon the pun!
---