You've decorated your home, ordered new furniture, put up the curtains and now your thoughts turn to the floor. "What colour carpet should I have – what will go with everything else in the room?". Seems like a straight-forward question but wait until you go to choose your new flooring and hit with an array of options…
Which fibre to go with wool, polypropylene, polyester, nylon?  Do I go with a plain colour, heathers and berbers? A looped carpet, a stripe carpet or a patterned carpet? It can be mind-boggling but with the right guidance from a professional and experienced team, your perfect carpet is just a few choices away.
Firstly, let's start with the different fibres.
Wool is naturally hard wearing, will resist flattening (naturally springy), is more environmentally friendly (renewable and bio-degradable), carbon efficient (better thermal properties, so reduced heat loss) and hypo-allergenic (helps to trap dust particles and allergens, which can be vacuumed later). Wool is a fabulous option but can be expensive.
Polypropylene (polyprop) is the lowest priced of the man-made fibres and hence the carpets are very reasonably priced.  Essentially made from plastic, it holds colour better so is great for bright carpets. It's easier to clean such by using a diluted bleach solution. Polypropylene carpets can flatten faster than those made from other fibres and as the fibres are plastic they can get small scratches, which attract ingrained dirt. It is sometimes said they will "grubby out before they wear out".
Polyester is a level up from Polypropylene. It has many similar properties to polyprop but feels softer and looks more vibrant. It holds colour better than polyprop and doesn't flatten as quickly. Polyester is more stain resistant and contains a high percentage of re-cycled plastic, particularly from plastic bottles. Unlike other fibres, polyester isn't as hard wearing and can wear out within 10 years if used within an area of heavy traffic.
Nylon is the most expensive and the best of the man-made fibres. It's more durable than the other man-made fibres and will not flatten as quickly. It also has very good stain resistant properties. Some of the best wool blend carpets include nylon as a second fibre and this blend is considered the best of both worlds. 100% nylon carpets are expensive though.
Armed with the above information, we can judge if the area to be carpeted is going to have heavy footfall, then perhaps 80/20 Wool / Nylon carpet is best, although this could be expensive, so if you're constrained by your budget consider 80/20 Wool/Polyester or 80/20 Wool/Polyprop. Suggested areas for this type of carpet would be hallways, stairs and landings. And depending the usage in your lounge, this may be a better option there too.
For bedrooms, typically a preference would be to be softer under foot. Bedrooms don't necessarily receive a lot of footfall, so a polyester or a good quality polypropylene carpet would be ideal. Wool would be fabulous if you have the budget. Also, for younger children, you may want to choose a carpet that's easier to clean and less likely to stain.
Choice of colour is very important. Plain dark carpets will make a room feel smaller and more imposing, whereas lighter carpets are great for small rooms without much natural light. Dark carpets hide dirt better than lighter ones, so consider this if you have young children or pets. Colours are very subjective but can be used to make a statement. For example, if your walls and décor are a neutral colour, then a touch of colour to the carpet can really add a wonderful contrast.
Heathers or Berbers look great in a traditional setting, such as a cottage or country house or where the room has quite traditional furniture. Typically, such carpets can make a room look more homely.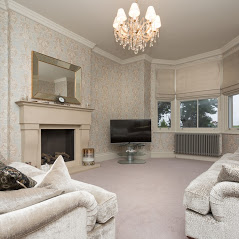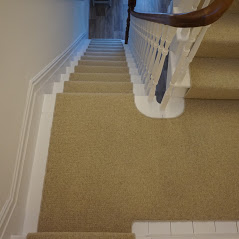 Loop carpets are usually made from wool or wool rich yarns but can be entirely made from man-made yarns. A loop carpet is hard wearing and has surface interest that many people like. As with heathers or berbers, they tend to be for more traditional homes but, used right, can look very modern in a new home, though not advisable if you have cats or small dogs as their claws can get caught in the loops.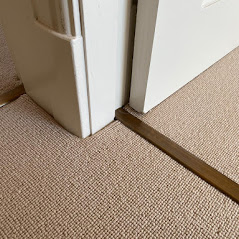 Stripe and pattern carpets make a statement. There are many fabulous, wonderful and sometimes unusual patterns available and trying to find the one for you is not always easy. Patterns can be simple, traditional, modern or very busy looking. It's important you think of the particular room and the flooring effect you want. As with dark colours, some patterns can make a room look smaller, so be mindful of this. Stripe carpets can be subtle or bold. Again, think of the effect you are after. Stripes can make rooms look longer and often look great in halls, stairs and landings as these areas tend to be narrow and take a stripe better.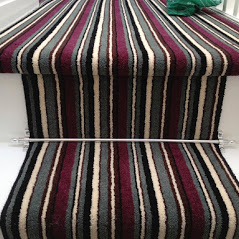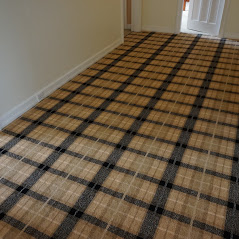 If you are still unsure, a good flooring shop will always ask you questions such as: which room, type of house, décor, how many people at home, pets, shoes or slippers or socks or bare feet. And your answers will help an experienced professional guide you to the ideal choice. It's also advisable to take samples home to see them in situ. A carpet will pick up the light differently in the showroom compared to your home.
For more information, you can contact our home improvement panel of flooring experts at…

---