How do I play a more passive role in my rental investment? How does property management work, and how can it elevate my business? We've got all the answers right here if you're a landlord with these questions. Stick around for a concise overview of property management, the responsibilities of a property manager, and the pros and cons.
What is Property Management
Property management is the day-to-day running of a property by a third-party professional on behalf of the owner. A licensed contractor in this field is called a property manager. They are responsible for overseeing several landlord tasks, including filling vacancies, tenant applications, and general upkeep of the apartment.
Residential property managers take charge of different rental types, including single-family units, condos, vacation homes, apartments, and much more.
Any homeowner could use the help of these experts, but the investors that benefit the most when they hire professional property managers are:
Long-distance landlords find it difficult to oversee the running of their properties personally.
Absentee landlords with other commitments or too many properties to manage at once.
Landlords who participate in affordable housing programs need help navigating the many guidelines and codes.
Different Services in Property Management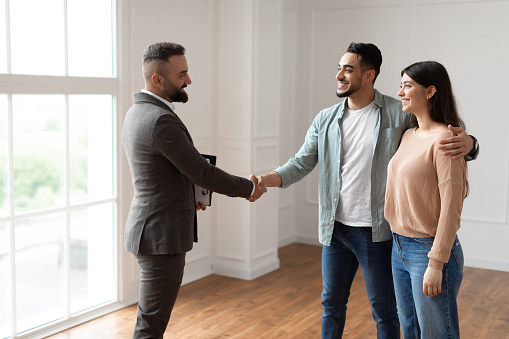 ●     Rent Collection
For landlords, rent collection can be a difficult task. After all, constantly reminding and chasing arrear payments isn't anyone's fun idea. Thankfully, property managers have some financial background to track which tenants have paid and which haven't and follow up as needed.
●     Filling Vacancies
Another service property management companies offer finding and leasing your units. Although vacancies are frequently in real estate, not every landlord can deal with them efficiently. If you struggle with driving sales on social media, conducting a thorough screening, or drafting a valid lease, these professionals can help.
●     Maintenance and Repairs
Rental properties require upkeep to maintain their integrity and prevent deterioration. However, if you're a busy or long-distance landlord, you might find it hard to give your units the required attention. Let a proficient property management company take that load off your chest. These professionals can contract, oversee, and pay contractors to keep your house in shape.
●     Routine Inspections
Landlords have the responsibility to ensure that their rental property is in good condition. That requires routine inspections of the foundation, roof, wiring, plumbing, and other facilities. If you don't have the time to complete this evaluation between tenants or periodically, you can outsource it to a property management company.
●     Tenant Communication
Dealing with tenants is a significant drawback to owning a rental property. However, that doesn't have to dissuade you. One of the most crucial tasks of a property manager is to deal with tenant complaints and attend to them.
Pros and Cons of Property Management
Pros
One of the most obvious benefits of hiring a property management company is that they save you time. These professionals take on many landlord duties, including advertising, tenant screening, supervising repairs, etc. Since these tasks are pretty time-consuming, having someone else take care of them leaves you more room to focus on other things.
Another benefit of hiring a property manager is that they can save you some extra cash. Although this advantage might seem counterintuitive considering you have to pay them, many landlords testify that it does. By making your business run more efficiently, they can help you cut costs on advertising and utilities.
They Help You Avoid Legal Pitfalls
Legal issues are a common problem among landlords. Besides damaging your reputation, a lawsuit can also be costly if you lose. Hence, it would be best to hire a  professional familiar with landlord-tenant laws and stay up-to-date on the latest trends.
They Help Maximize Your Investment
Besides letting you catch a break, an excellent property management firm can help you earn more money. These highly skilled experts often have to manage more than one property at a time. Consequently, they're more adept at doing so efficiently and can implement new ways to maximize your investment.
Cons
If you're not convinced about the need for a property manager, their fees might dissuade you further. Some companies charge costly expenses for their services, which could eat into your profits. Although their fees could be tax-deductible, it is important to ask what services the fees cover and decide what is best for your budget.
It Can Be Hard to Find the Right One
Another drawback to hiring a property management firm is finding the right one. If you hire a professional firm, you'll reap the rewards by saving money, avoiding lawsuits, and extra time. However, a bad hire would be the equivalent of cash down the toilet and a disappointing investment. For some investors, finding the right one can be extremely tedious.
Conclusion
This article sought to answer the question, how does property management work, and how can it elevate my business? We hope we've been able to shed some light on those gray areas.
Whether you own a single property or multiple properties in different states, managing real estate can be tedious. If you don't want to overwhelm yourself, it's best to hire an extra hand. A property manager is a professional that can help you fill vacancies, screen tenants, and make repairs. In doing so, they free up your time and save you money. Undoubtedly, we can say that the pros outweigh the cons, especially when you hire the right company.
---