The fact is, when you're in business, whether you like it or not, you have a "Personal Brand". Which means you're putting yourself out there both offline and online for the whole world to see.
You might think, well I have a "business brand", but you can't hide behind a business brand because both consumers (B2C) and other businesses (B2B), want to know, like and trust people involved in the company …and that means you. And if you ignore this fact, then you run the risk of attracting negative feedback and you'll end up being 'disliked' by people who haven't yet got the chance to get to know you.
Which in effect means, you have to deal with this concept of your personal brand and initiate and manage personal brand strategies as part of your overall marketing plan. This will help you enhance your business reputation and handle negative comments should any come your way. Below are 2 ways you can do this:
1.    Set Your Brand Management Goals:
The problem is, you never know when a negative comment will surface and from whom. Which means you need to uphold your personal reputation by giving this your regular attention by monitoring and managing your personal brand.
As well as getting offline feedback from face-to-face, telephone conversations, presentations, etc., there are online tools you can use to catch comments and can deal with them quickly as they go onto search engines and social media sites.
By selecting a few keywords and phrases,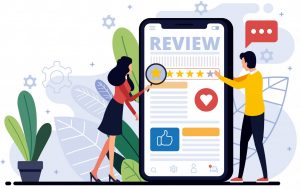 you can get the online tools that will do all the hard work for you to capture positive and negative reviews. These online devices can track your keywords across the web and then immediately alert you to what they've found. For example:
Google Alerts is a free monitoring tool that and will pick up mentions of you on social media and alert you to postings
Some alternatives to Google Alerts are: TalkWalker Alerts; Hootsuite; Social Mention …all of which are either free or charged for services at reasonable costs and provide live updates about your personal and business brand from the web and social media.
Another big benefit of using all these tools is to track your competitors' activity, alert you to industry changes, and check if they are being naughty and posting adverse comments about you.
You can also designate a member of your team to brand monitoring responsibilities.
Just like other business activities where you set key goals, you need to know your personal brand management objectives in order to make sure you stay on top of your reputation management. Here are 5 key questions to get you started:
Whose responsibility is it to monitor and manage my personal brand?
How often will monitoring take place?
How will I or my team deal with negative comments?
How quickly can I/we respond to negative comments?
How can negative comments be turned into positive statements
2.    Handle Negative Comments with Care
Using social networks gives you a great platform to promote yourself and your business. However the downside is that it also gives others a platform anywhere online to air their grips and be at you, express their opinions and be argumentative or unpleasant.
More and more, we are encouraged to share our views on consumer comment sites such as Yelp and TripAdvisor. Which means, people are getting into the habit posting critical feedback. And as this trend increases, there is the risk of negative interaction about your personal brand, so you have to be proactive in managing your reputation and preserve your personal image both online and offline.
And it's really hard to read such criticism negative and comments and about oneself. So, just take a big deep breath and take a step back before reacting and have a check for the difference between getting an insult and a genuine complaint.
In fact, there isn't really any point to quickly responding to people who have made up their mind about you and what you're doing in your business and you will probably just leave yourself open to more criticism. The reality is, these types of destructive people aren't your target audience.
However, there might well be someone with a very genuine complaint who needs to be handled well with excellent customer service to safeguard your personal branding and your business image whether you agree with their view or not. Here are some tips:
Always respond quickly to customer complaints
Don't be defensive and instead adopt a pleasant, positive tone of communication.
Make sure you take the communication away from the public domain by requesting that you would like to email or phone them.
Make sure that you resolve the problem, and…
Place a positive comment on that particular public forum that all has been resolved and if possible, ask the customer to post that they're now happy with you and your company
You take also take control of your online reputation by taking steps to remove negative by contacting the owner of the content, reporting unwanted mentions if they break an online site's code of conduct, and deleting old social profiles and associated content.
And the bottom line is …the very best personal brand reputation strategy you can use to bury negative results is to manage and be committed to constantly building positive results by creating great customer content that is relevant and more likely to rank on search engines.
---