Your "brand voice" shows up in all sorts of places online and offline. In fact, you can't hide from it because it's everywhere that you are. And as mentioned in the previous blog article, wherever you provide marketing or content information or communicate with your customers, whether offline or online, you're using your unique business "brand voice".
This includes everything from: one-on-one and one-to-many interactions and presentations; to online search engine reviews; online platforms such as Yelp; to social media comments; or on your website's 'About Page'.
The key to successful branding is for your "brand voice" to be consistent across all of these online and offline media. This is vitally important because one slight lapse in your brand voice anywhere could cause a disconnect in the mind of your customer.
Which means you have to monitor your brand voice.
To monitor your brand voice, you have either got to do this yourself, or designate someone as the official monitor for you and your business and have them check your content on a regular basis. And in addition, for your offline print materials, appoint someone to proof-read and sign off every piece of content material, PR and advertising before it's published.
What this means is that you, and/or your appointed monitor, should set-up your brand voice 'guidelines' and the process for how to implement them. The best-case scenario is that they have to be someone who has written or created content for you, so they understand the guidelines you need through their experience.
And just remember that it's harder to control online content. Content online can be published in various places and it could also be content used by affiliates or other business partners in your name.
Like your offline content, you can have your monitor sign-off all online content. You can also ask your designated person to regularly monitor content on your name online. You can do this through Google search, but an even better way is to sign up through 'Google Alerts'. To get notifications, enter your brand name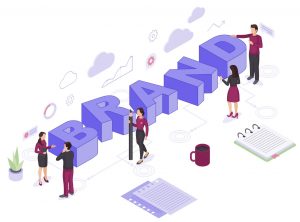 and choose a regular roundup. There's no need to be notified every time something new is posted as you can sign up for weekly updates and then you or your monitor can check the alerts at a scheduled time each week when the update comes through.
Another advantage of updates is that you can also keep an eye on what customers and competitors are saying about your business online, especially on forums. Your monitor might notice someone raving about your product and service and ask for a customer review or testimonial. Alternatively someone may be complaining about poor customer service that doesn't fit with the image you're trying to create.
Whenever there is a voice problem, you, or your monitor or another designated person should immediately contact the author of the piece or the search engine or forum where it's posted and bring to their attention the appropriate guidelines.
Monitoring your brand voice is an ongoing task but it's well worth the resources you spend on it because it's absolutely essential that you keep tabs on online and offline communications to safeguard your brand image.
---