Introduction
Flutter is an open-source mobile application development framework created by Google. It is used to develop applications for Android and iOS from a single codebase. Flutter uses the Dart programming language for developing applications.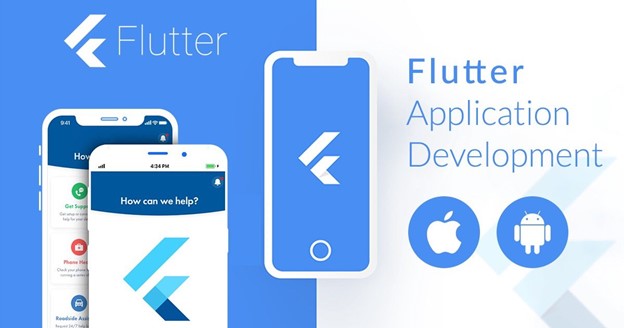 In this blog, we'll go through the essential steps that one should know before hiring a Flutter application developer. Here, you'll read different hiring models, steps to follow before hiring, and key factors that help to hire the best candidates among all you shortlist.
Different Models of Hiring Flutter App Developers
●     In-house Team
Hiring an in-house Flutter development team is a great option for companies who want to have full-time developers working on their projects. This option allows team members to work dedicatedly on the project full-time and gives entities the ability to focus on other aspects of management.
When looking to hire dedicated Flutter app developers, India is a great option due to the large pool of talented professionals available.
●     Outsourcing the Project
Outsourcing projects has become a popular trend for businesses in recent years. Outsourcing refers to hiring another company or hire a dedicated web & app developers to complete all the requirements of a project.
●     Freelancers
As a business, it is important to make the right decision when hiring freelancers.
Some factors to consider when hiring a freelancer include:
-The freelancer's experience
-The freelancer's skills
-The freelancer's availability
-The cost of the freelancer's services
Steps to Hiring Flutter Developers
●     Finalize your Hiring model
Once you have decided on the type of team you want to hire, it is important to finalize your hiring model. This will ensure that you are able to get the most out of your team and that they are able to meet your specific project requirements.
●     Search for the right candidate
Now that you have finalized the skillset required for your project, it's time to start searching for the right candidate. There are a variety of ways you can go about finding the right person for the job.
You can search on online platforms like Upwork, Freelancer, and Fiverr. You can also ask your friends and colleagues for recommendations. Another option is to attend webinars or participate in online discussion forums related to Flutter development.
●     Screening
Screening resumes is an important part of the hiring process – it allows you to identify the most qualified candidates for your role.
●     Interview
Asking the right questions in an interview is crucial to hire the best developers for your team. Identify their technical skills by giving them a short coding test task and for soft skills ask questions that give insights about the candidate's communication style and willingness to learn.
●     Check Reviews
After you've interviewed a few developers, it's important to check their work with previous clients. This can be done by checking reviews on different platforms. This will help you to choose the right team members and avoid future conflicts.
●     Sign Contract
When you've made your decision, it's time to sign contracts with the developers you've chosen. These contracts should include information on the project's time frame and confidentiality.
Important Factors to Consider in Hiring Flutter Developers
●     Experienced developers
Consider hiring experienced Flutter app developers to get high-quality mobile applications, better results, and fewer issues down the road.
●     Check the Portfolio
When considering to hire a Flutter app developer from India, it is important to check their portfolio first. This will give you an idea of their skills and whether or not they have worked on a project similar to yours.
●     Timely Delivery
In the interview process, it's important to discuss all timelines and make sure that there are no delays in project delivery. Ask the team about their deadline and gauge how seriously they take project delivery.
●     Discuss the Methodology
There are many different software development methodologies that can be followed during a project. The most popular methodology is agile, which is an iterative and incremental approach that allows for changes and additions to be made throughout the project.
●     Updated with the Current Market Trends
When hiring a developer, make sure the developer keeps themselves updated with current market trends. It is crucial for developers to have knowledge of the latest industry innovations and versions in order to be successful.
●     Clean Code
Writing clean code is important for several reasons. It can impact performance, maintainability, and other factors in the development cycle. Make sure that developers have the ability to write concise and clean code for the project.
Conclusion
Offshore Flutter development is a great way to build high-quality, cross-platform mobile apps quickly and cost-effectively. When choosing an offshore development partner, it's important to consider the factors discussed above. A good offshore partner will have all of these factors covered and be able to deliver stunning results.
---