We all know that Google is spending billions on perfecting its self-driving cars.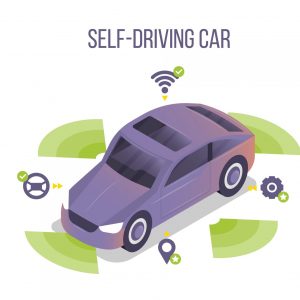 So, why does Wayve, a British two-year old start-up, believe it can take on and beat Google, Uber, Tesla and its other rivals in the race to get self-driving cars on the world's roads?
Their confidence has been boosted because the two-year old start-up has just agreed to start a $20 million funding round with a leading venture capital firm based in Silicon Valley. And this according to the start-up's co-founder, Amar Shah, was a decision based on the back of their alternative approach to driverless cars.
Most of their rivals use expensive physical laser system sensors and human-coded rules. So the driverless cars behave by following pre-programmed rules. Just like humans do when they start learning to drive.
But as soon as people have learnt the rules they replace this conscious rules-based system with a sophisticated unconscious system based on generalised experience. The British start-up's self-driving system relies on these advanced faster "machine learning" techniques so the car knows where to go.
The founders of Wayve have PhDs in machine learning, robotics and computer vision rather than in automotive engineering. Hence their different approach to developing self-drive cars. And rather than their goal being on building the cars themselves, their target is to build and licence the technology.
Who will win this particular race?
---