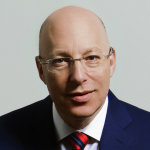 Bernard Ross, CEO and founder of Sky Medical Technology (Sky) notes that the annual number of hip replacement surgeries in England has increased by almost 20,000 since 2009/2010. Of the 81,130 hip replacements carried out in 2018/2019, more than 93 percent were for patients 50 years old or older, and approximately 52 percent were over 70. However, between 2020 and 2021 the annual number of hip replacements had more than halved to 30,937, leaving thousands of patients on a waiting list.
Stopping the spread of coronavirus was prioritised over routine surgeries, causing the postponement of non-urgent operations with the aim of increasing bed capacity and protecting patients and staff. Now, the NHS faces a backlog of more than six million people waiting for routine operations, with a large proportion waiting for orthopaedic surgery, like total hip replacement (THR) surgery.
Surgical interventions
Surgery is usually the last resort for patients with joint conditions. Healthcare professionals (HCPs) first recommend other solutions, such as physiotherapy and steroid injections. However, for older patients with already limited mobility physiotherapy is not always a viable option.
THR surgery is recommended to patients with long term forms of arthritis, including osteoarthritis – the most common form of arthritis in the UK – rheumatoid arthritis and septic arthritis. Patients with hip fractures are also recommended THR surgery. For those in need of surgery, delayed surgical intervention can cause a deterioration in physical and mental health. Patients awaiting orthopaedic surgery are required to live with worn or damaged joints, reduced mobility, and ongoing pain – even while resting.
The root of the problem
A backlog of waiting lists for routine operations is not a unique result of the pandemic. NHS resources have long been under pressure addressing the needs of a growing ageing population. Since 2010, average waiting times for hip replacement operations increased from 87.5 days to 105.2 days in 2015. By January 2021, 58,000 people had waited an average of 25 additional weeks for their hip replacement.
The elderly population is rising – it is projected that there will be an additional 7.5 million people aged 65 years and over in the UK in 50 years' time.  This means more people will be living with conditions that typically worsen with age – such as osteoarthritis – demanding more time, money and resources from healthcare services.
Faster recovery
Hip replacement surgeries are typically a speedy medical procedure, taking between one and two hours, however recovery can take up to five days. Despite advancements in surgery thus far, post-operative complications and re-admission rates have remained level, and some issues still exist for patients post-surgery. Pain, dizziness and weakness have been reported to delay discharge following THR, as well as post-operative oedema which can be a cause of pain and loss of muscle function. Oedema has also been reported to be the main cause of hospital readmissions in the 90-day period post-surgery.
Traditional methods for treating oedema following total hip replacement surgery typically include the use of compression stockings to reduce swelling and prevent deep vein thrombosis (DVT). However, compression stockings have been linked to discomfort and are difficult to apply. HCPs are now turning to innovation for new solutions to enhance recovery and reduce post-operative complications.
Breeding innovation
Implementing innovative solutions in healthcare is challenging. Healthcare systems need to ensure they can introduce new ideas that can help improve care, without negatively impacting the systems that are already in place. Hip replacements in England are overall extremely successful procedures and are designed to last 15 years. Patient satisfaction rates are high with more than 77 percent stating their surgery was either excellent or very good, and 87 percent stating they felt much better following the procedure.
It is important that new treatment plans can balance making healthcare more efficient and cost-effective, while maintaining and improving patient outcomes. Wearable devices that can aid recovery offer a unique solution that can address these issues and reduce recovery times.
Innovating in recovery
Reducing post-operative oedema, for example, can enhance patient outcomes following THR surgery. The geko™ device – a neuromuscular electrical stimulation wearable device – gently stimulates the common peroneal nerve activating the calf and foot muscle pumps, resulting in increased blood flow in the deep veins of the calf equal to 60 percent of walking without a patient having to move. This enhanced blood flow reduces oedema and has been clinically proven to reduce the build-up of swelling following hip replacement surgery. It is also non-invasive and easier to administer than compression stockings, and reported as well tolerated.
Innovations in wearable devices have the potential to transform recovery post-surgery, both immediately after and in long term recovery. If healthcare systems can cut down inpatient care and reduce the number of readmissions post orthopaedic surgery, more resources and time will be available to spend elsewhere. This includes more hospital beds available sooner – a critical element that can help the NHS address the backlog of patients waiting for orthopaedic surgery.
A brighter future
The future of innovation adoption in the NHS is bright. Despite the burden placed on the NHS by Covid-19, the pandemic forced healthcare services to find quick solutions to care to assist HCPs working with limited resources and time. Healthcare innovations that would have otherwise taken years to implement into care pathways, have proven to enhance healthcare delivery and are regularly being adopted into treatment plans. To address the issue with the NHS backlog, the speed of innovation adoption must not slow. New solutions in recovery can support the NHS while improving patient outcomes following surgery.
---