If you are a business owner, an HR Director, a manager or a business investor how do you spot and manage staff who are showing the behavioural traits of "Bad Apples?". And what are the actions you take to ensure you are safeguarding your "Good Apple" staff and your business?
In a nutshell, do you have a system that identifies and reduces the serious risks caused by these bad apples that include: financial and health & safety risks; safeguarding and litigation risks; reputation and whistle blowing risks?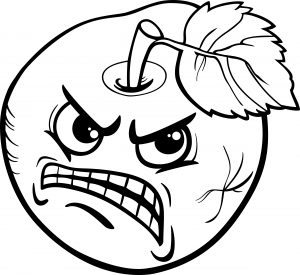 And does your system deal with the specific problem and confusion about what to do with these underperforming Bad Apple employees?
And whilst the ultimate obvious benefit is a reduction in risk and costs caused by Bad Apple staff which means a better return on investment and higher profits, there is another bigger benefit.
Because at the end of the day you don't want to be fooled by Bad Apples. And you want the peace of mind and the confidence that you've hired and retained the good staff.
Which means that you will have happy staff who keep your customers happy. And then, with the right quality processes, you will be able to build a high customer service reputation business that creates better margins and profitability. Oh, and you will sleep better at night!
And that's just the beginning because here's the most important factor…
The specific reason why you want to discover how to spot "Bad Apples" is because the trouble is if you don't, you have no idea when a Bad Apple will cause a costly risk to your business, whatever sector you're in. And that's when you can't calculate the risk that keep you awake at night.
So, take the time to research and implement a system that keeps these costly "Bad Apples" out of your business… It will be worth it.
---