Richard Harbin founded the British business Homeserve just over 25 years ago. It now has six-monthly sales of £458 million by providing two main services. Its main service provides emergency home insurance cover and its other service supplies local expert tradespeople to householders in Britain, Spain and France. Richard, now 55 and who still owns a 12.5% stake worth more than £500 million, doesn't want Homeserve to stop there.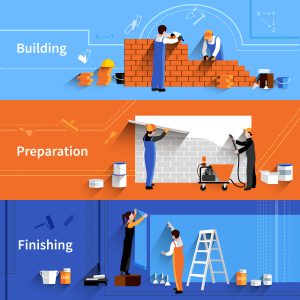 Homeserve, the company behind this local service branded as 'Checkatrade', now wants to build on its successful business model by creating a visionary worldwide platform matching local expert tradespeople to householders. It plans to start building this vision by making an acquisition of a Philadelphia-based company called 'Elocal' to extend and expand its local expert tradepeople division in the USA.
Elocal itself has only been going since 2007, being founded by two brothers, Bruce and Andy Aronow. They will reduce their stake in Elocal from 50% to 8% but they will continue to run the business, utilising their valuable local knowledge and expertise.
Homeserve have reported a 13% increase in revenues and 17% in operating profits.
Richard Harbin is quotes as saying that he wants to transform this local experts service into "the Tripadvisor for trades" and become the first British company to build a worldwide digital platform supplying local tradespeople to householders.
---