It's a fact that videos online are consistently getting more and more popular, so you need to use online videos as a big part your marketing strategy in order to engage, entertain, teach and promote to your prospects and customers. Which means creating a great compelling video will get your audience's attention and then sharing it on YouTube is one of the best ways for you to promote your product offer online.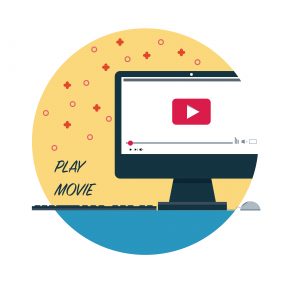 YouTube is currently the world's second-largest search engine behind Google, so it's one of the most searched websites all over the world. And because it is owned by Google, there are obvious legitimate SEO benefits you can tap into by using YouTube to market your products and your business brand.
So, if all you're currently doing is just uploading some videos onto YouTube, you're probably really missing out on the huge potential available for your online video promotions.
That's the reason why we're posted 7 powerful YouTube features below that you could be using to really ramp up your marketing efforts. By using these features and constantly testing and improving their impact will help you to create memorable and effective video marketing content with the aim to attract new subscribers, and then nurture and turn those subscribers into paying customers and advocates for your brand.
Creating a transcript: Did you know that YouTube will actually create a transcript of your video for you to use elsewhere in your marketing? Well, yes YouTube will do this for you free, but the problem with sticking with the automatic transcript is that unfortunately they can be inaccurate. So, to get the desired outcome you want, just spend a little time editing it and then uploading your own perfect transcript, can pay dividends by helping drive traffic to your video. The fact is, by transcribing your video accurately, and by inserting 'keywords' can help you to move your video up the YouTube's search rankings …and Google's, too. To add your transcript, all you need to do is click on the little "CC" icon under your video and then paste in the transcript.
Playlists: If you have created lots of videos on your YouTube channel, you really want to them into playlists. This is easy to organise. For example, if you have created a series of information or demonstration videos, you can group them all together to make these videos easy for your viewers and subscribers to find. Here's how to create a playlist: Click on 'Creator Studio'; then 'Video Manager' and then 'Playlists'. After doing this, you can name your playlist and add as many videos to it as you want to.
Creator Studio: When you upload a video, you can also add 'clickable links' to your video using YouTube's "Creator Studio". These valuable links act as a 'call to action' button which means that you can prompt viewers to subscribe to your list, or buy one of your product offers, or get them to visit your website or a sales page. To add these, go to: 'Video Manager'; then 'Edit'; and then 'Annotations'. Then at this point you choose the annotations you want to add. Note that there are 5 options available. These include: 'Speech Bubbles'; 'Notes'; 'Spotlights', 'Titles', and 'Labels'. By adding annotations you will discover that this is a great way to make your videos much more interactive.
Adding a starting point to your video: If you create and post a long video, YouTube allows you to specify an exact starting point in the video instead of making people watch from the beginning. This is a great tool. You might want to take this action if you want to highlight a specific time in the video that's important for the viewer. So, to use this YouTube feature: click on 'Share' and then you will see a little box that says 'Start At' underneath this box. Enter the exact time in the box when you want the video to start in hours: minutes: seconds, and then post it. Then when people click on the video, it will magically begin to play at that exact spot you specified on YouTube.
Audio: YouTube offers an extensive library of audio music files and sound effects for you to use in your videos. All of these files are available to you royalty free, which means they can be used without having to pay for them. To get access to this audio library, go to: 'Creator Studio'; the 'Create'; then 'Audio Library'. Once you have access, you can then browse through all of the music and the sound effects and download the ones you like, or which are most appropriate to use in your chosen videos.
Keywords: Because of Google's purchase and affiliation with YouTube, you can got to Google Trends to find the best keywords to use in your YouTube videos. To do is go to: 'Google Trends'; then click 'Explore Topics'; and then type in a search term. Then you click on 'Web Search' 'YouTube Search' to view the keyword results. Doing this will show you the differences between how people search on Google and how they search on YouTube. And by understanding these differences, this will help you learn how to increase traffic to all of your videos.
Creator Studio app: YouTube has a 'Creator Studio app that allows you to manage all of the videos on your YouTube channel. This means you will be able to do all kinds of useful actions on YouTube including: managing your subscribers; updating thumbnails; and enabling or disabling monetisation.
Always remember to test results with the aim to improve your videos, your number of viewers, subscribers and customers buying your offers. That way you'll love using YouTube 😍
---