For both novice marketers and marketing specialists, finding relevant professional content is still a challenge. During the pandemic, the number of online courses and seminars has grown, but along with them, the number of fraudsters has also increased. But here's the good news, as they can be determined before you pay for the content.
The Internet is full of webinars, courses, meetups and master classes for marketers with different backgrounds and specializations. For many, they really do benefit, some do not, but there are also trivial information products for defrauding people out of money, as such products are essentially unhelpful. Let's figure out why marketers need professional content and how to identify info-businessmen who just want your money.
Who watches webinars and attends courses? 
Such content is in high demand. It is consumed by aspiring advertisers, experienced marketers, in-house brand professionals, agency personnel, freelancers, and even CMOs. The popularity of webinars is confirmed by surveys: 91% of B2B professionals consider this format their favorite, and 54% of Search Engines surveyed prefer to view online seminars at least once a week.
Online education as a whole demonstrates much more impressive growth rates. The global e-learning market grew by 35% to $250 billion in 2020, and will grow by an average of 21% annually by 2027. The share of marketing in the field of online education, as well as related IT specialties, is quite high. For "Marketing" and "Advertising" terms, Coursera's online course aggregator search engine yields a total of 2,400 results. This is a high figure, which also includes some marketing courses from top universities, IT giants and advertising holdings such as Oxford, Columbia, Berkeley, and UBC.
There are indeed many courses and webinars, but experts attend them for different reasons and face unique difficulties in each case. After talking with the advertising industry professionals, there can be several main reasons for participating in online events:
The beginning of career path
Advanced training
Networking
Expansion of competencies
Re-specialization
Online seminars: What's wrong?
According to the Market Watch's data that the company published before the pandemic, the webinar market will reach $800 million by 2023. Most likely, with the acceleration of online area, the industry will see these numbers much earlier.
However, 66% of people leave webinars before they end. The popular reasons are the content doesn't correspond to the stated one, the lecturer doesn't know how to present material in an interesting way, and information is common or useless. This shows that even with a large number of useful webinars, marketers regularly waste their precious time on banal content or face outright deception.
How can you choose online courses and what will they give you?
The benefits of online and offline education for marketers has long been a subject of discussion. The LinkedIn study puts paid to the need for education: 89% of marketers are convinced that an academic degree doesn't help them to get better at their job, and it's no matter where they studied. Employers simply don't pay attention to the name of educational institution, but evaluate the experience and skills of each candidate.
However, don't rush to apply for a refund of the online course. Online courses are irreplaceable. Now, marketers have little knowledge of the marketing-associated technical areas, and in this case online training remains an excellent opportunity. A survey by DigiDay showed that 82% of marketers have excellent SMM skills and 60% know how to work with influencers. Also, over the years, the penetration of blockchain and artificial intelligence into marketing is growing. Among respondents, only 11% and 14%, respectively, have the relevant competence in this area.
How can you identify fraudsters?
At best, you'll waste time, at worst, you'll spend money on useless content or pay for a fake certificate that will not add any bonuses to your experience when looking for a job. If you want to avoid falling into the trap of unscrupulous organizers, pay attention to some details:
You are offered an easy solution to a complex problem. If you see the phrases "how to get 100% conversion from SMM" or "how to bypass Facebook algorithms", this is most likely a hoax. Alas, there are no easy ways in marketing, and if there were, no one would have told about them.
No evidence of the speaker's competence. You cannot find information about their achievements and previous jobs. It is often the case that the speaker has gaps in their work history. Such gaps could hide failures.
No reviews or all reviews are positive. If you cannot find negative or neutral reviews, it might indicate that the organizer simply bought them. As for the lack of reviews, a person cannot appear out of nowhere and there should be information about his work history.
Unclear program. This point especially applies to paid webinars and courses. Don't purchase course if you aren't sure about its content.
It is worth to note that the authors of low-quality webinars aren't always perfidious deceivers. According to the Dunning-Kruger effect, specialists with low skills make erroneous conclusions and bad decisions, but are unable to realize their mistakes due to their low level of competence.
What's the bottom line?
Advanced training and mastering complex technological specialties in marketing are the main reasons for consuming professional content. Both novice and experienced marketers are turning to this content source with increasing frequency. According to Facebook Blueprint, the attendance of online marketing courses and webinars nearly doubled in 2020.
The main stoppers remain unscrupulous organizers. Thus, you should verify data on speakers and companies. But there is a much more significant problem: useful content providers may not reach the information field of their target audience due to an inadequate content delivery strategy. Unfortunately, in the field of social media, through which most people consume news and search for such events, this is not only a problem for the webinar organizers.
Sure, to solve it, there is an embedded advertising that works for one-off events. However, for long-term projects and webinar platforms, high organic reach can be achieved by scheduled posting directly on social networks or using social media cross-posting services such as Postoplan.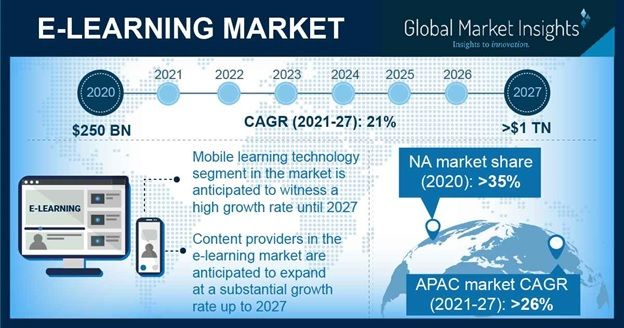 ---